Nottui & Lwd at ML Workshop 2020
2020-09-06 13:40:47+02:00
Last week, the ML & OCaml workshops were held as part of ICFP 2020.
There I presented "Nottui & Lwd - A friendly toolkit for the ML programmer".
Nottui builds on top of Notty to make user interfaces in the terminal. Lwd is an abstraction for making "interactive documents", a limited form of reactivity that proved suitable as an alternative to the "DOM" (without diffing).
Links:
------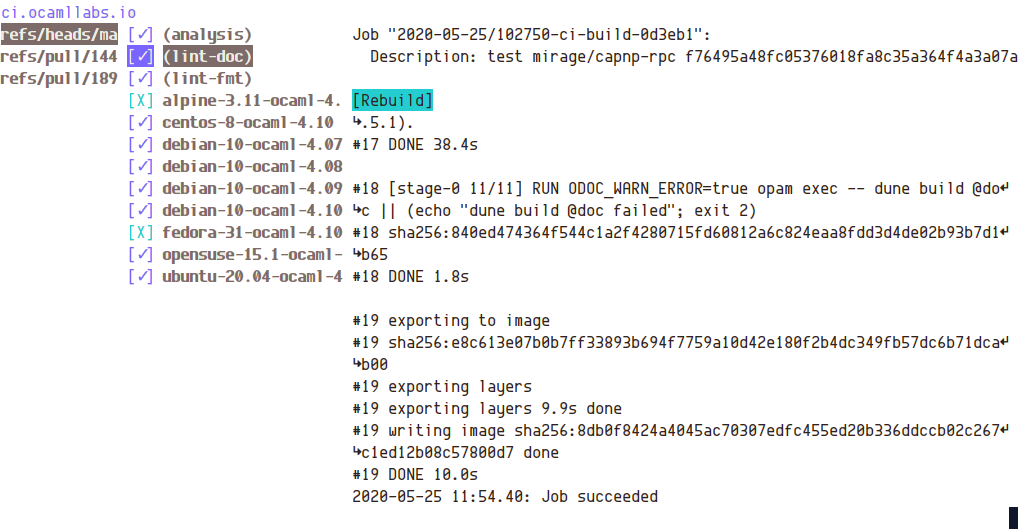 Citty is a terminal frontend to OCamllabs continuous integration service. Interface is rendered by Nottui & Lwd.